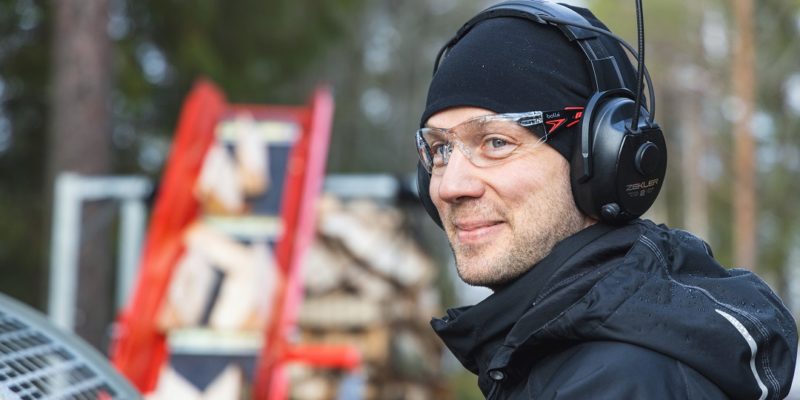 For years, the Hakki Pilke brand has worked systemically to understand customer needs. Hakki Pilke brand and TP Silva can constantly improve and develop their operations based on feedback received from customers. The high level of customer satisfaction is a source of pride, which they strive to maintain year after year.
Hakki Pilke brand systematically implements a customer satisfaction survey every year for its international dealers, which enables them to develop their operations and services.
– It is important for us to measure customer satisfaction in order to ensure growth, success and a loyal customer base, says vice president Anssi Westerlund.
Thanks to the continuous, customer-oriented, and systematic development, TP Silva has been awarded with the ISO 9001 quality certificate.
– Our quality policy is a joint effort and an important success factor resulting in satisfied customers. Customer satisfaction survey results play an important role in the ISO 9001 audits. We make a clear action plan for consistent operational development based on the results, tells Timo Jussila, TP Silva's development manager.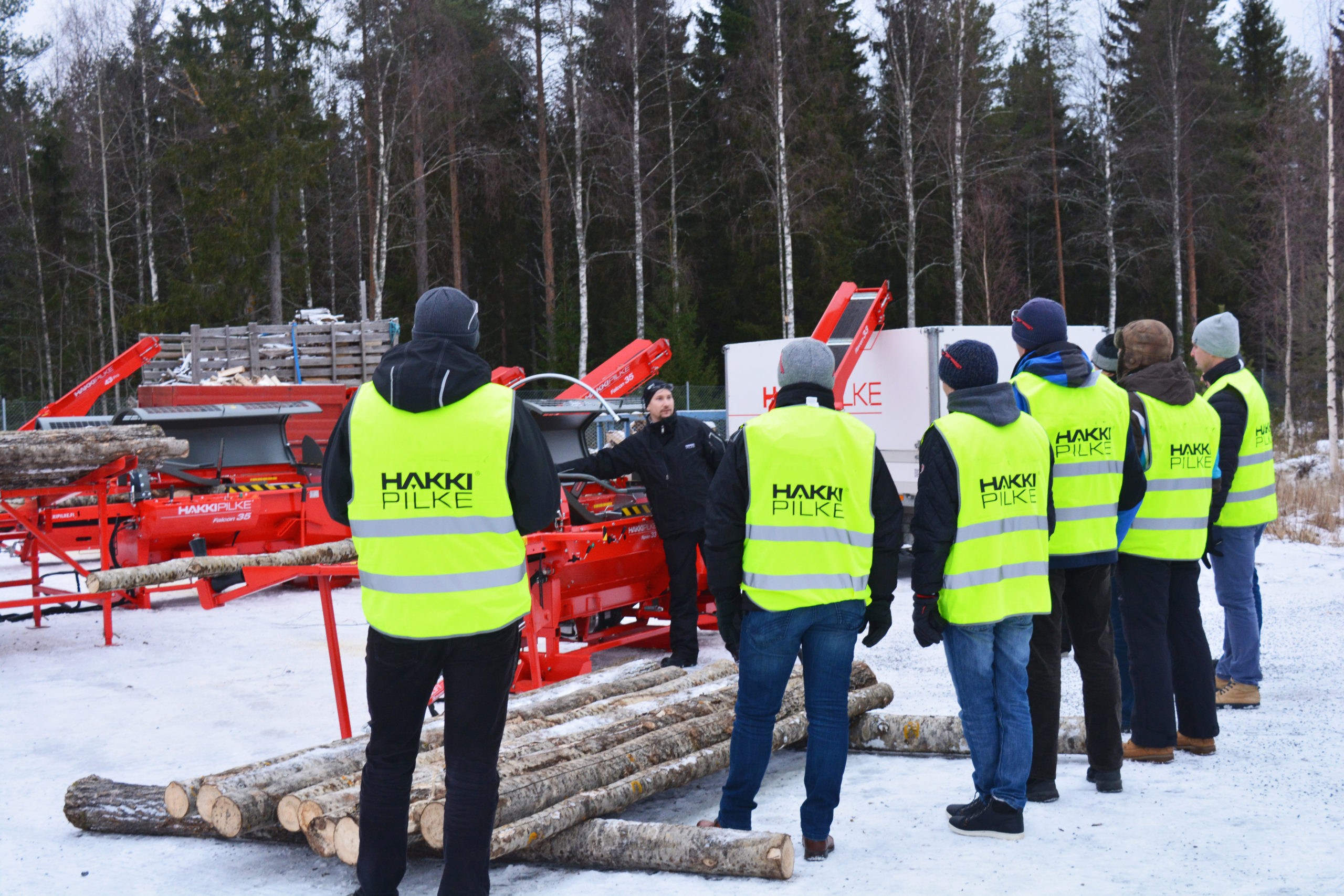 In addition to the customer satisfaction survey, feedback and development suggestions come from the customers during the development phase of the products. International dealers visit the factory actively to see new products and product updates.
Consistently good customer satisfaction is a matter of pride
Hakki Pilke's customer satisfaction has been at a very good level for several years. In 2021, almost 95 % of the customers were satisfied with the quality, development, price competitiveness, and various features of the products. On average, almost 98 % of the customers were very satisfied or satisfied with the level of TP Silva's service in different areas.
– Our customer satisfaction has always been on a really good level and it has been a matter of pride. However, it is important to keep satisfaction at a good level also in the future, Anssi states.
End customers' feedback is the key for development
At TP Silva, customer feedback is also collected directly from end customers during customer visits.
– We visit customers actively to train users and collect feedback of the machines. During these visits, we receive valuable feedback straight from end users. This is a key factor for developing machines that stay ahead of the competition. This will also ensure high customer satisfaction in the future, says Anssi.
TP Silva's operations have always been customer oriented. The customers' wishes are considered particularly in product development. The machines are developed keeping in mind the needs of the customers and the development of their businesses.
– Customer feedback plays a big role in our product development. New products are tested together with customers, from which we get valuable feedback for product development. It is important to us, that our customers benefit from our products and are able to use them to improve their own operations, Timo Jussila says.
– Many product improvements stem from the customer's wishes. For example, the idea for the ergonomic joystick came from a customer with whom we have co-operated for years. Direct feedback from the users of the machines without intermediaries is important, Timo continues.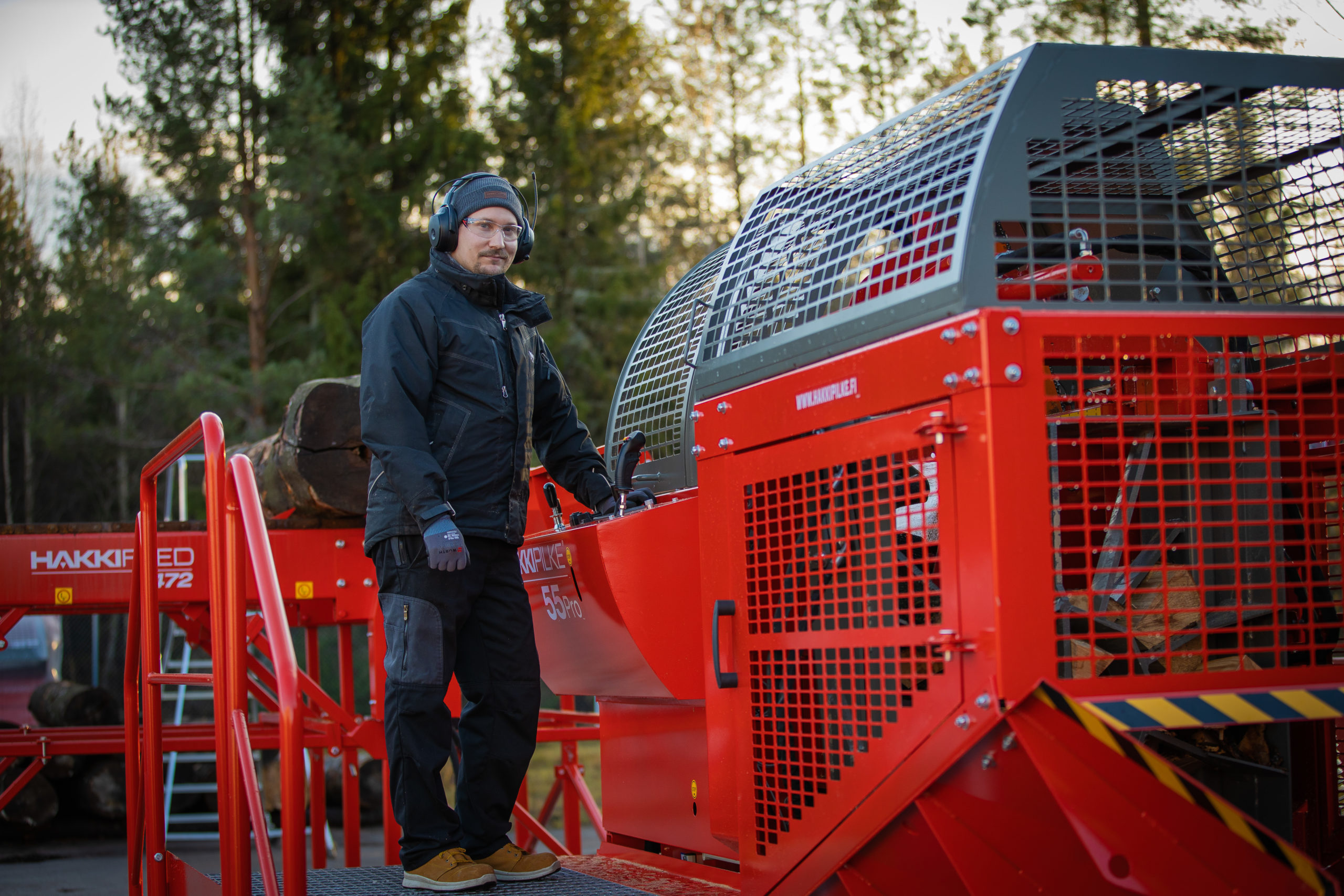 Hakki Pilke 55 Pro firewood processor was developed based on customer needs to solve the problem of firewood producers in utilizing large logs as firewood.
Domestic brands Hakki Pilke, Palax and Japa, all of which have decades of experience in production and development of firewood processors, operate under TP Silva. Customer satisfaction of the other brands is also measured using customer surveys.