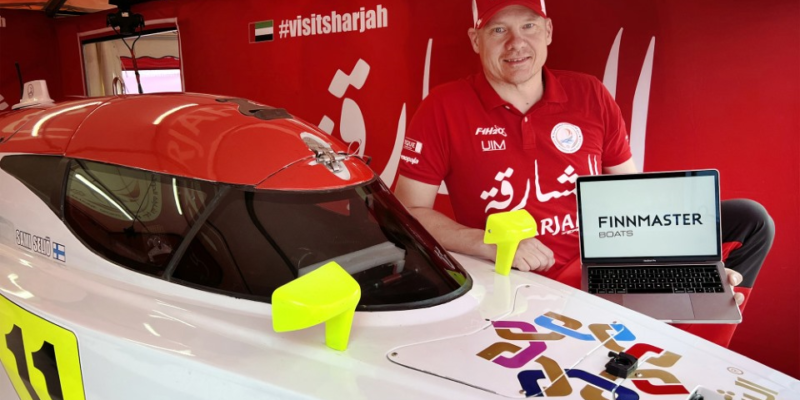 The two-time world champion of F1 boats Sami Seliö and the Finnish boat manufacturer Finnmaster Boats Ltd. have agreed on an extensive and long-term cooperation. The cooperation will bring a new kind of know-how and strength to Finnmaster's future product development.
"Through the cooperation, Finnmaster combines its boat-building expertise with the strong experience of Seliö and his Sharjah Team about boats and their ability to operate in extreme conditions. The boat industry has grown by 20 per cent a year in Finland during the corona years. Similar growth has never been seen in the industry before. The cooperation brings new strength to our future product development," says Henri Nurminen, Sales Director of Finnmaster Boats Oy.
"Finnmaster boats are high-quality and beautiful boats, pioneers in every respect. I have already personally got to know the Finnmaster collection, and it looks good. Based on the experience gained behind the steering wheel, I can say that this is Finland's leading boat brand," says Sami Seliö.
Finnmaster Boats is one of the largest and fastest growing manufacturers of recreational boats in Finland and the Nordic countries. Finnmaster, part of the Terra Patris conglomerate, is a family company with roots in Ostrobothnia, known for its boatbuilding tradition. The company is known for its modernly designed and impressive boats, which have won several boat industry awards across Europe.
Finnmaster manufactures 5.5-12-meter fiberglass and aluminum boats under its three brands: Finnmaster, Husky and Grandezza. The company's factories are located in Kokkola, Kalajoki and Sammati, which employ about 200 people.