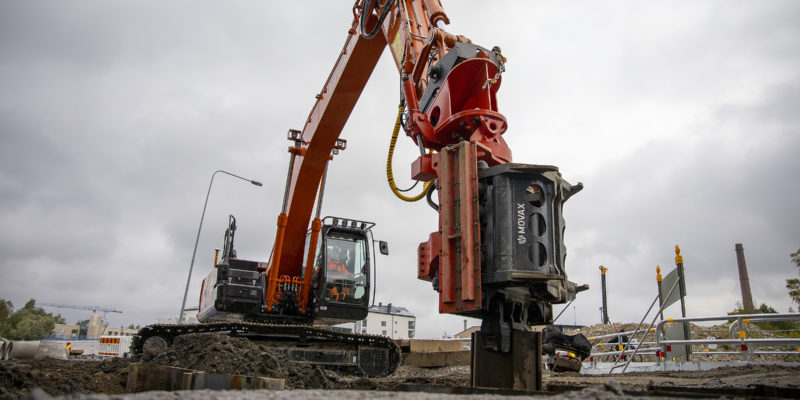 According to Kauppalehti's Success Rating, Movax Ltd. is currently the best export company in Finland. Successful export companies are ranked based on Success points. The foreign operations of successful export companies (exports and foreign subsidiaries) must account for more than 30% of the company's turnover. With the 'Best' list, Movax Ltd. is ranked 59th.
"The success of Movax is based on true added value for our customers," says Lasse Mannola, Managing Director of Movax Ltd. "Movax is not merely piling and foundation equipment but a fast, efficient, versatile, accurate, safe and reliable way of working – the MOVAX way-of-piling™. Which results in higher productivity and significant overall time and cost savings. Over the years Movax has evolved from an innovation into a globally proven solution and a world wide recognised brand of efficiency and quality," Lasse continues.
Alma Talent annually analyzes the success of Finnish companies using adjusted financial statements. There are four categories in the Success Lists: Best, Most Growing, Most Profitable, and Export Companies. In the success rating, the company's financial performance is scored on the basis of several different key figures. For each sub-area, the company receives points in its own size class, both compared to all companies in Alma Talent's database and compared to other companies in the company's own industry. There are more than 350,000 limited companies in Finland.
Read more on Kauppalehti's website: Kauppalehti Menestyjät