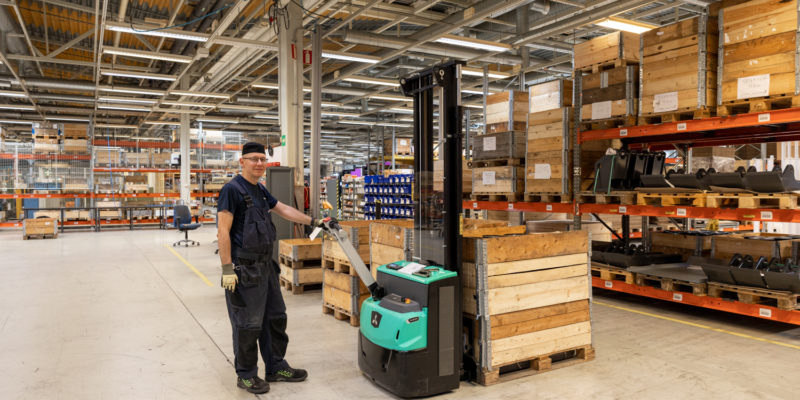 Metalpower began recycling packaging materials years ago. By recycling wooden pallets, the company saves a lot of time and reduces the amount of waste that burdens the environment. Metalpower also recycles all the cardboard packaging they receive as packaging materials for their own products.
At Metalpower's packaging area there are huge stacks of pallets and pallet collars. Some of the wood has become grey and weather-beaten over time, but the functional properties are not affected by the change in colour. The pallets don't stay in piles for long because goods move in and out all the time at Metalpower, A new batch of newly finished metal parts is packed in a box made with pallet collars. Metalpower CEO Sami Siurua touches the wooden board.
"This is probably from the 90s," he laughs.
The recycling of loading pallets is based on practical reasons: quality goods can be used again and again for decades. This guideline is followed throughout Metalpower. They recycle when loading, packaging and in the products themselves. This significantly reduces the burden on the environment caused by production.
"We have long term customers, through whom the packaging material circulates smoothly back to us for reuse," says Siurua.
Recycling saves the environment and reduces the packaging and waste costs
Jari Korhonen rotates pallets in the packaging area with a forklift. He is moving incoming shipments to the right slots at Metalpower's warehouse. Some of the boxes remain in storage unopened, some are unloaded and the pallet collars are moved to a stack for the next outgoing shipment.
"We pack parts tightly and in a way that is easy to transport. We insert pieces of cardboard in between parts so that the cargo stays well in place, and to prevent scratching of painted parts," explains Korhonen.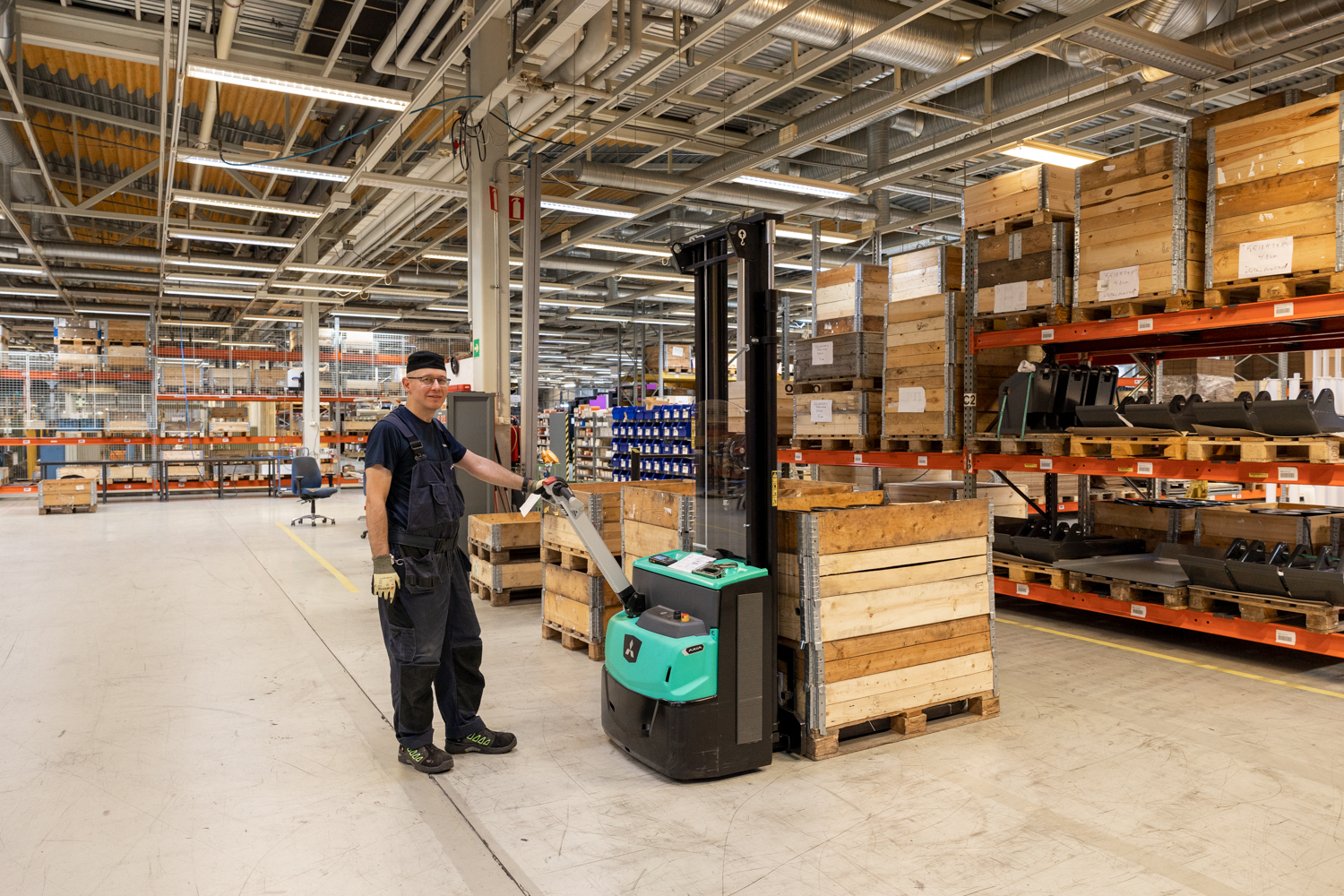 The use of used pallets and recycled cardboard is completely natural in the company's packaging department. Metalpower avoids using plastic packaging whenever possible. Only easily damaged products are packed in plastic during transport and at the customer's request. There simply is no good reason to use a huge amount of plastic, and by using less of it, they can make the delivery of goods even more environmentally friendly.
Cardboard is preferred as the filling material for outgoing packages; most of it is recycled shredded cardboard.
"We get packaging cardboard with the components and devices we purchase. We reuse those cardboards as packaging material by shredding them," says Sami Siurua.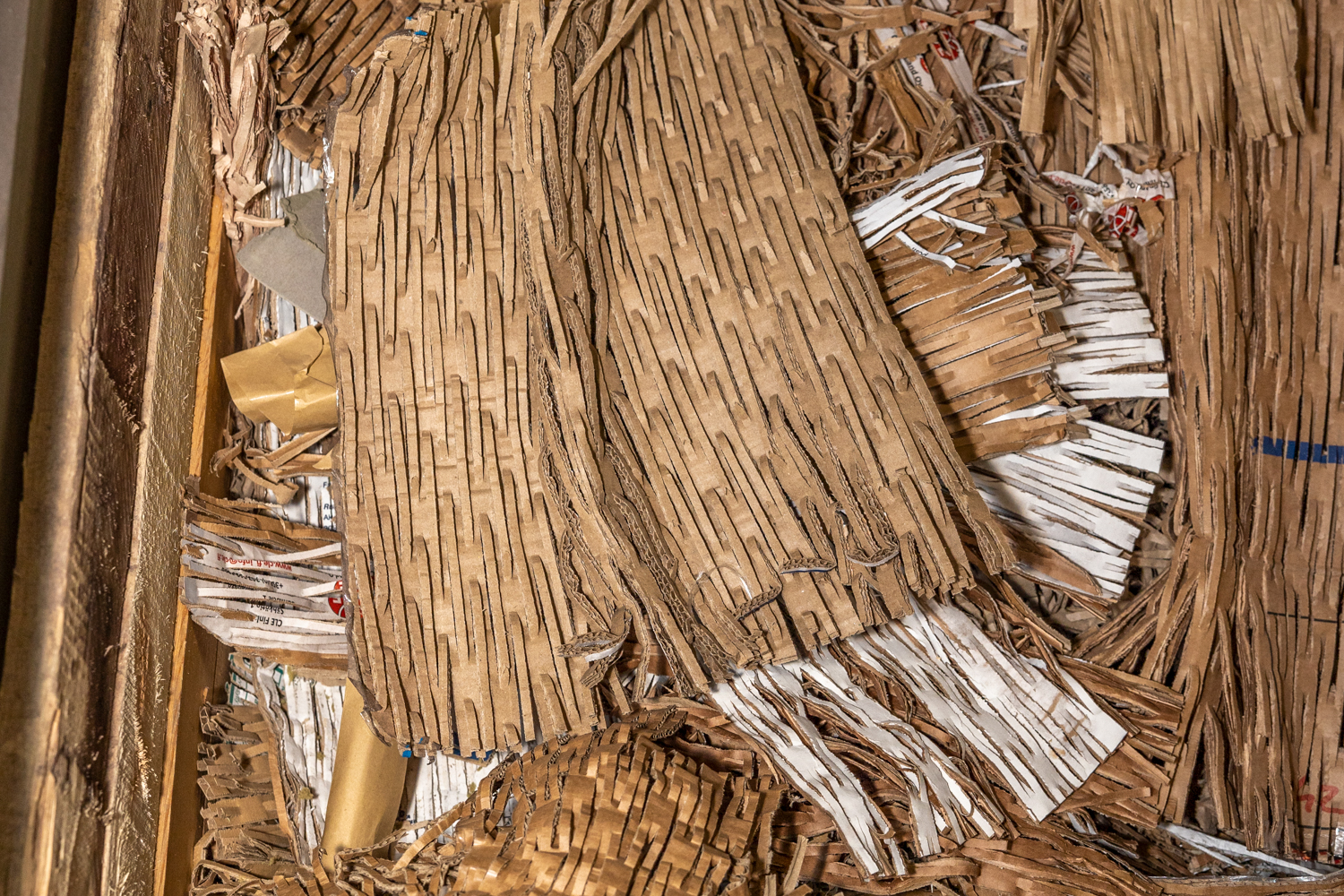 For Siurua, it doesn't make any sense to throw away packaging material that is usable, as it can be used to make packaging more environmentally friendly. By recycling, Metalpower also saves considerable sums in both waste and packaging costs.
"We have very low annual packaging costs relative to volume," Siurua points out.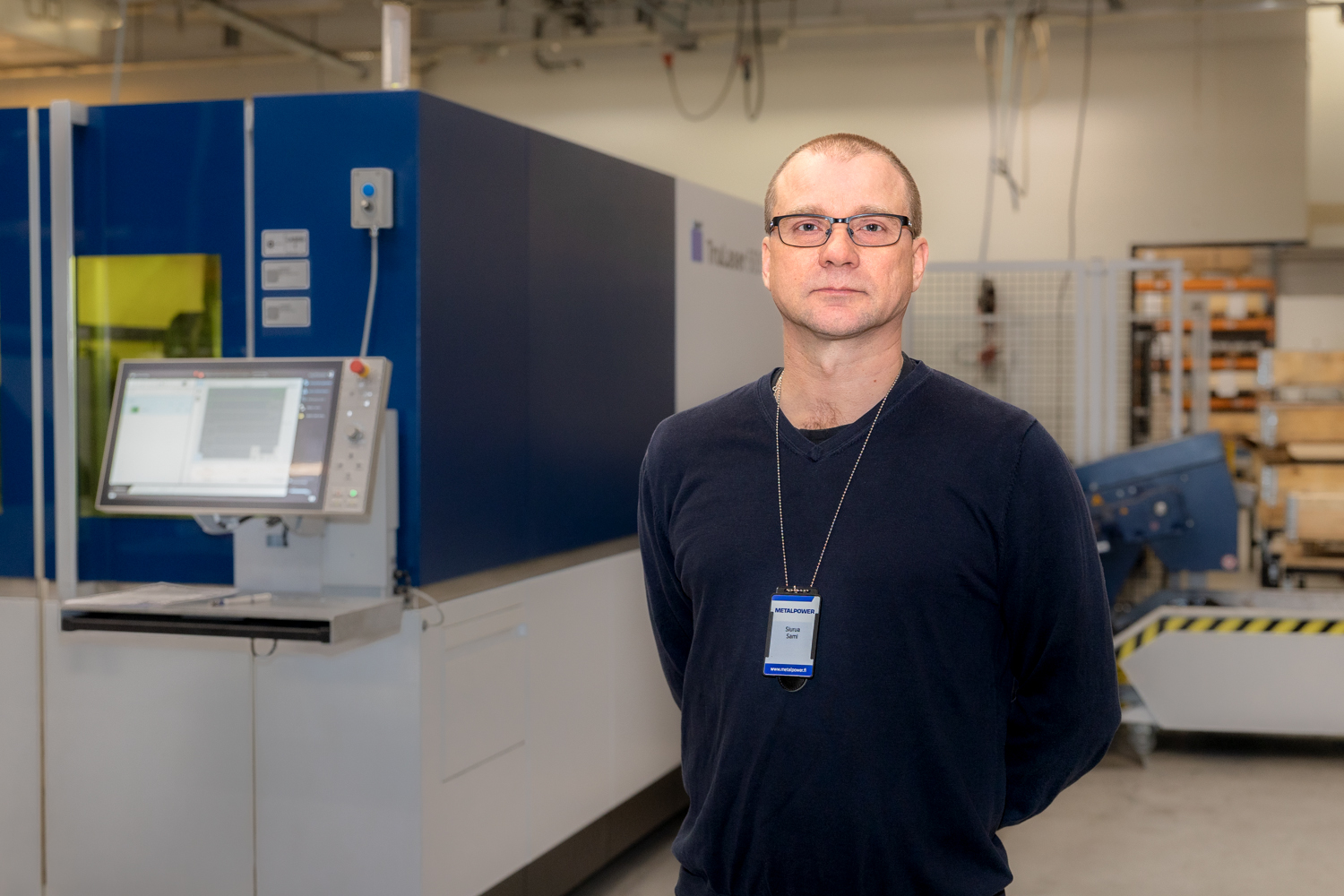 Transition to more environmentally friendly lighting and machining
In addition to packaging materials, Metalpower is shifting to energy-saving machines and lighting. In the production facilities, every old fluorescent lamp is replaced with a new LED light whenever the old one reaches the end of its life. Sami Siurua calculates that there are probably thousands of lights in the production halls, so it is not possible to completely change the lighting at once. Likewise, updating existing machinery is a long process that is being carried out continuously but gradually.
"The last propane-powered forklift is currently being replaced by an electric one. The machines on the production line are replaced when the previous ones reach the end of their life," says Siurua.
100 percent of metal waste is recycled
In the metal industry, reusing raw materials is not only easy, but also cost-effective. Metal can be recycled almost indefinitely.
When steel is worked and cut at the Metalpower factory, a surplus is created, and the company recycles all of it.  Scrap metal is returned to the steel mills for reprocessing through Metalpower's partner. At some point, that same material will probably return to be handled by Metalpower's employees. The energy-efficient utilization of usable material is an essential part of the company's responsible way of operating.
"Many small streams make a big river," says Sami Siurua.