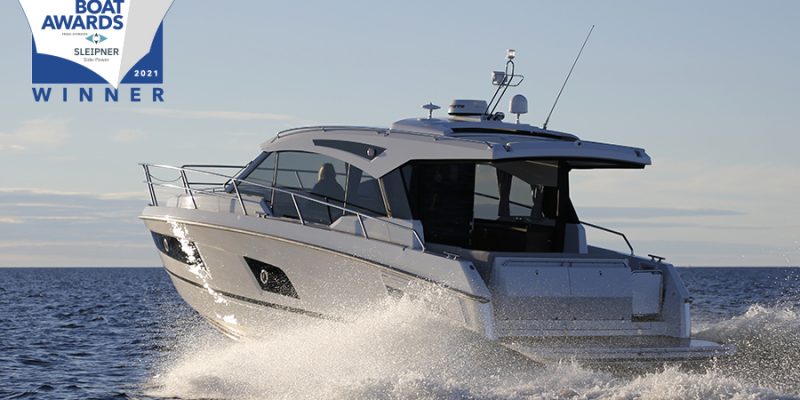 The Grandezza 37 CA has received a significant international award from boating professionals. Grandezza 37 CA won the Motorboat Awards 2021 competition in the category of sportcruisers under 40 feet.
The esteemed international motor boat magazine Motorboat & Yachting selects each year a winner from among many European boats after careful testing.
This award will also highlight modern Finnish boat design and boat building skills in the international market. Grandezza 37 CA combines the dynamic design of a sport cruiser and a well-protected cabin of a cabin cruiser.
The Motorboat & Yachting Awards 2021 jury made the following comments in their selection criteria: Grandezza 37 CA stood out from its competitors thanks to its good quality, excellent driving properties and streamlined design. The design of the boat is intelligent and it has been manufactured to high quality standards. Grandezza 37 CA provide an enjoyable and safe boating experience.